2 Ingredients Gift Pack for Purely Sensitive People
For our most sensitive skins ... Choose your Moisturiser
WAS $39.90
RRP $39.90
NOW $31.92
SAVE 20%!
Sale Ends in
00:00 am, 31 May 2025
In Stock
---
Customise Your Purchase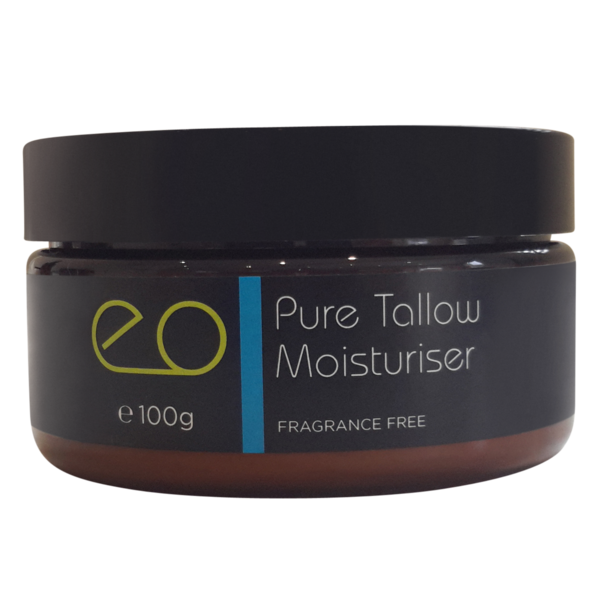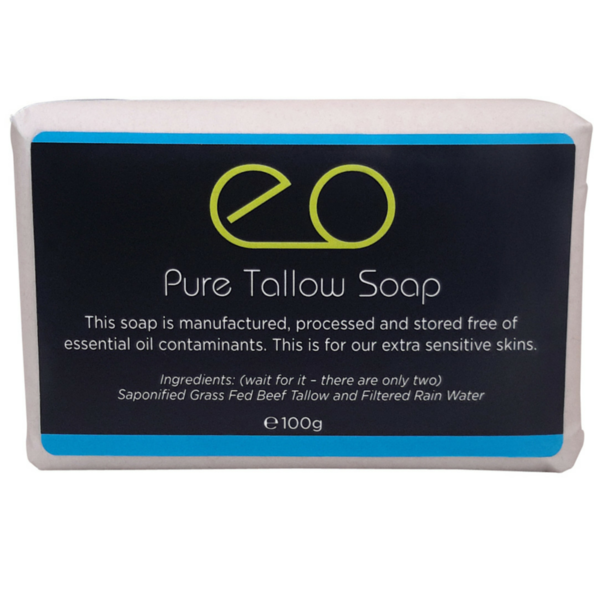 We all have at least one friend that is sensitive...
Super Sensitive skin is becoming more common but unfortunatley, products to support it properly are not. The Pure Range is so different to anything else on the market - it provides the skin exactly what it wants and needs. Not only does it support repair, it maintains a healthy skin ecosytem.
In this pack, you will receive:
1 Pure Tallow Soap
1 Pure Tallow Moisturiser or 1 Pure Light Tallow Moisturiser 100g
Please comment if you would like the Pure Light rather than the Pure
Product descriptions are below.
Please note: Add your own touch of love to these packs and decorate them and gift wrap them with your own style.
Pure Tallow Soap - The Purest Soap You Will Find
Our Pure Tallow Soap is made using only the purest ingredients - in fact, the Pure Tallow Soap has only 2 ingredients
Ingredients: Filtered rainwater, Saponified Grass-fed Beef Tallow
Pure Tallow Moisturiser
This is a rich moisturiser containing no artificial preservatives or essential oils.
Ingredients: Filtered rain water, Organic Grass fed beef tallow, Natural bee's wax, Organic cocoa butter (refined), Vegetable emulsifying wax, Monolaurin, Sodium borate (less than 1% w/w)
Further Fabulous Information:
Based on the same signature ingredient - Grass Fed Beef Tallow - these block soaps with our essential oils stays true to our philosophy of being totally safe, effective and gentle to use.
These products are handcrafted and made using separate equipment than the other scented products. This ensures that there is no contamination with perfumes or essential oils.
Suitable for people with not only sensitive skin, and conditions such as eczema but those with Multiple Chemical Sensitivities.
These body wash is very gentle and non-drying, and is suitable for people with:
sensitive skin
sore, red, angry skin
dry skin that is easily aggravated
a need to know that what they are putting on their skin is actually safe to use
For Use on Body and Face.
All Natural, Nothing Artificial.
For Use on Body and Face.
We DO NOT use:
Sulphates
Harsh Detergents – none what-so-ever
Petro-Chemicals
Artificial Colours
Synthetic Fragrances
Mineral Oils
Parabens Made in Australia, by Australians.
Testing is only carried out on willing humans.
Popular with both men & women.
* These packs do not come gift wrapped.
(PCK_004)
| | |
| --- | --- |
| SKU | PCK_004 |
| Brand | Paleo Skincare |
| Shipping Weight | 0.2000kg |
Simple but amazing!

By:

Julie

on 2 October 2018

I already loved the soap for my face and body but had not tried the moisturiser. It has made my face so plump and together these products make my skin glow. It is so good to have the option of absolutely no fragrance or essential oils. Simple ideas with amazing results. I am so happy




(5)
Perfect for me!!

By:

Cassiel

on 19 February 2017

I have very sensitive skin and many soaps and moisturizers just don't work for me. It is a delight to find something that makes my skin happy AND feels so luxurious to use. The soap lathers up so creamy and lush and feels so good on my skin -- I even use it on my face, as unlike most other soaps it doesn't leave my face dry. And the moisturizer is so nourishing! My hands get dry very easily and this is the perfect product to counteract that. And I love that it's not scented. This set is really worth the purchase!!




(5)
2 Ingredients Gift Pack for Purely Sensitive Peopl

By:

Julia

on 4 November 2016

It has been a long search to find something I can use that does not contain any grain, soy or canola oil and my skin finally agrees this is the one it likes.




(5)
High Quality Heavy Moisturizer that my sensitive/r

By:

Netanya

on 24 October 2016

I purchased this product along with the Body wash Trio, which I LOVE and have reviewed on another page. I have not yet used the bar, only the moisturizer (which I will review the bar once used.) The items arrived to the USA quickly and packaged well. The moisturizer is very thick and has the consistency of a thick whipped frosting. I have primarily used it for my hands and legs/feet. My skin is very sensitive and reactive, but my skin loves this product! It is a heavy moisturizer, but my dry skin loved it all summer. It soaks in quickly. There is a slight sticky/tacky feeling for about 15 seconds and then it fully absorbs, with no residue afterwards. My skin feels wonderfully moisturized afterwards. I would suggest to make this product in a much larger "family size" container because the current size would be used up quite quickly if used for your whole body. I will mention two other things: Anna, the maker of Paleo products is very helpful and responsive to my questions. Also, the prices on the site are not converted to USA prices, so, when converted to USA prices the products are less expensive!! So, be sure and take that into consideration that you can purchase MORE and save by stocking up! This is a high quality product combined with excellent customer service! 10 Stars!




(5)
---
Others Also Bought
---
More From This Category