Are Your Hands Giving Away Your Age?
---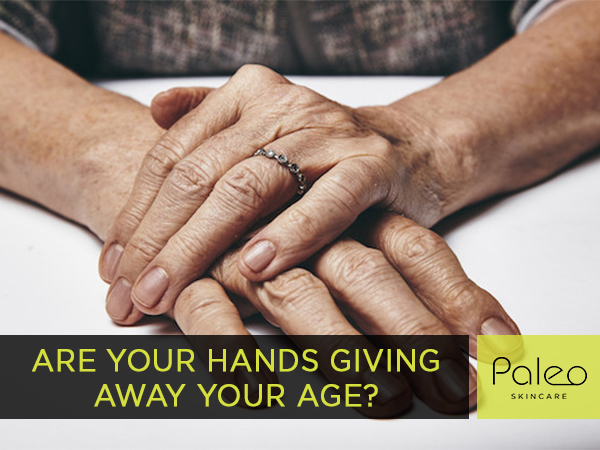 Don't Want Winter Hands to Give Away Your Age? Try Tallow!
Believe it or not, winter in Australia, and it can be bitterly cold.
It's wreaks absolute havoc on our poor skin- not just on our faces, but also on our bodies and hands, too. To it might be fun getting a sneak peak of what their skin will look like when they're little old ladies in the future, but to others, cracked, chapped skin is nothing more than a nasty nuisance.
Dry, itchy, cracking skin on the body and hands definitely hurts now, but it can also lead to long-term damage if left untreated. While we tend to place tons of emphasis on the appearance and health of the skin on our faces, nothing gives a lady's age away quite as quickly as the appearance of wrinkles and discolouration on her neck and hands. Unfortunately, these two places are almost always exposed to the bitter winds and harsh temperatures of winter in the southern hemisphere, and thus are at an increased risk for such damage.
Some people tend to avoid using moisturizers on their hands, particularly in the winter, because they don't like feeling greasy and losing grip when they try to handle items like door knobs and cell phones.
This isn't a problem with tallow moisturizers from Paleo Skincare, because their chemistry is incredibly close to that of human sebum. This means that they will absorb quickly and easily, with no hassle or extra rubbing and scrubbing on your part.
More importantly, they contain key components such as Vitamins A, E, and K, in addition to oleic acid, conjugated linoleic acid, antioxidants, Omegas 3 and 6, and saturated fats, which are crucial for healthy skin cell membranes.
Why wouldn't you treat your hands, neck, and body to the same health benefits and hydration that you already provide to your face? Is the skin in those regions somehow less important- less of a crucial, protective, and beautiful barrier organ- than that of your cheeks, nose, and forehead? Of course not!
Don't let your skin speak for you when it comes to your age. Repair the damage that's already been dealt this winter, and prevent dryness and irritation in the future with Paleo Skincare, formulated to stand up to every season.
---
Leave a comment