Meet Tommy J
Author: Anna Wilen Clark
---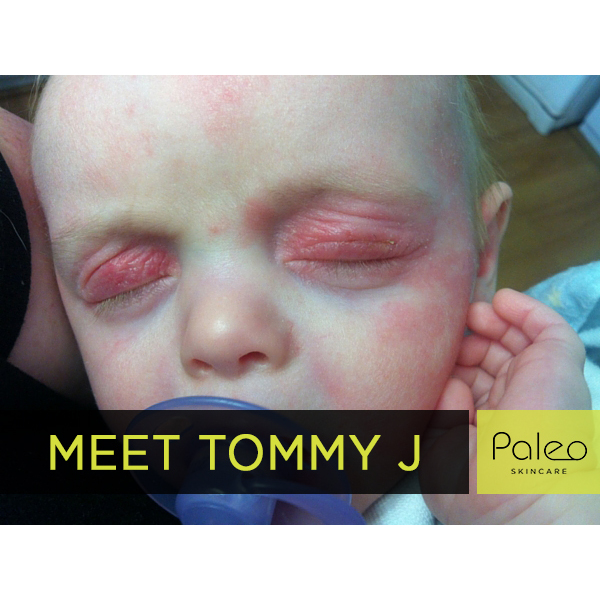 A Letter From A Happy Mum
"These photos were taken when Tommy was nearly 5 months old - his eye lids were sore and cracked from eczema and his whole body was covered in a sore red raw eczema rash. It was awful.
His fold in his elbows, behind his knees and underarms would split and bleed. He lived in cotton wraps. We desperately wanted an alternative to the steroid creams and washes he had been prescribed.
Nothing seemed to be able to keep it settled for more than two days. Just so dry, itchy and cracked in almost every skin fold. My poor little man.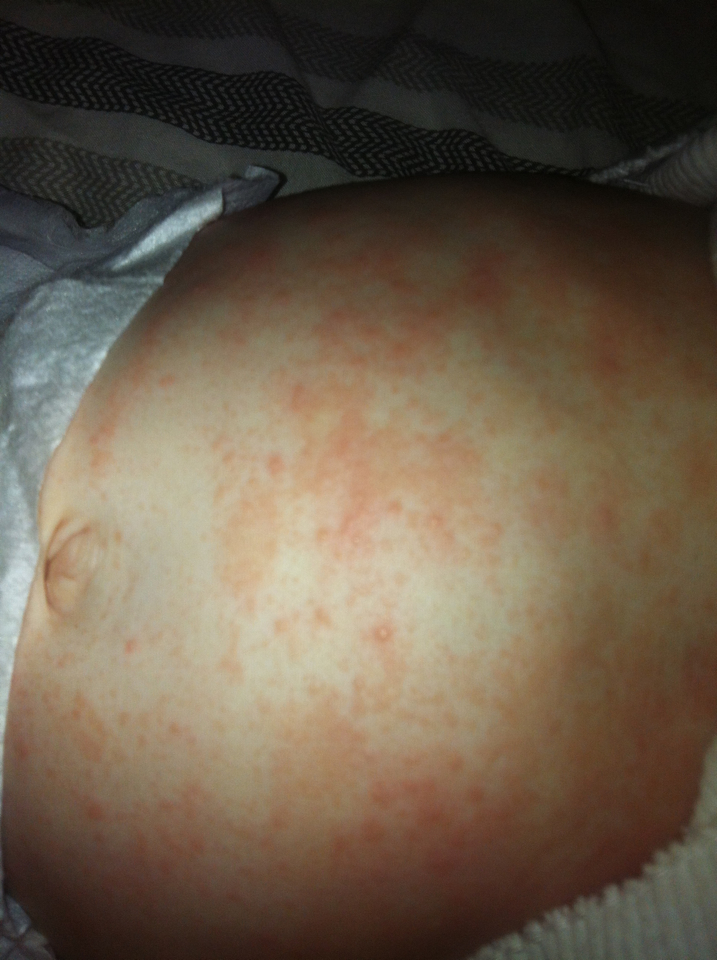 His skin is amazing now- it's still dry- but the eczema has gone and it just feels a bit dry in some places more than others, but no cracks, no red sore areas and he is soooo happy!! The soap has been gorgeous. It's lasted some time because he only gets bathed every 2-3 day depending on what his skin is like but it's been a gem!!
Tommy has had no reaction to the soap or the cream. When can I get more? It's just been so good on his skin! Thank you for putting me onto it! Oh he's definitely happier all ready! he seems to be more comfortable too. Thank you, Emma (Tommy J's Mum)."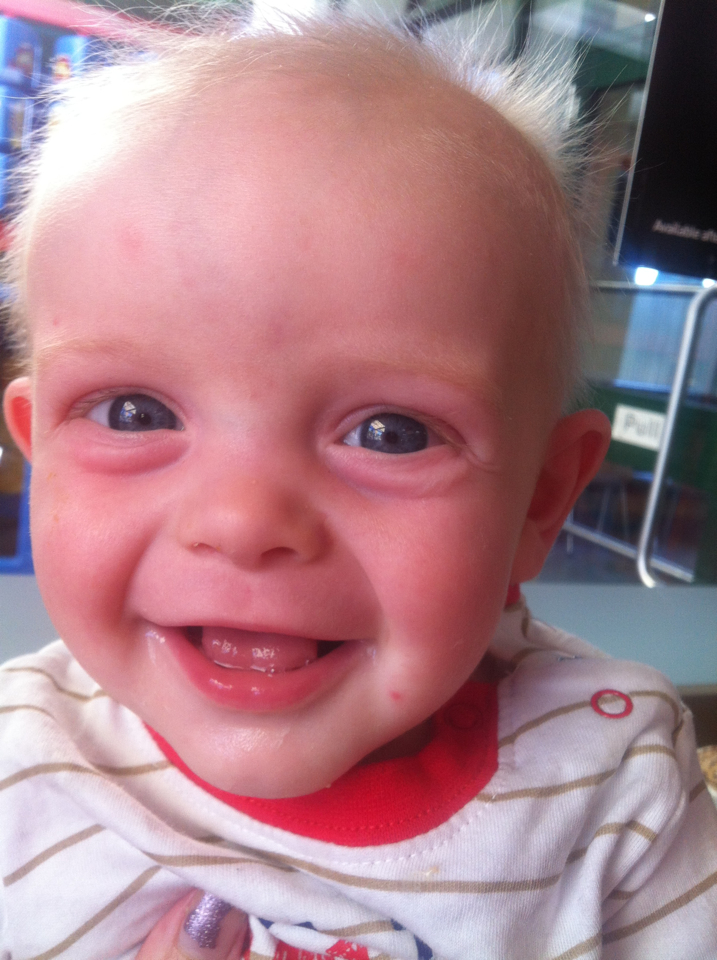 FREE POSTAGE OFFER - KEEP READING
At Paleo Skincare we are very sympathetic to those who have tried so many lotions and spend a near fortune on trying different products to help relieve skin conditions such as eczema.
As yet, we do not offer samples of these products which I know seems frustrating however we have good reason.
A sample will not give you the full impact of how good these products are for senstive skin. A sample will give you 2 maybe 3 applications depending on the size of the effected area.
We strongly believe that you will find much relief in using the full size product for a decent amount of time and with several applications. Our products are not steriods, they truly heal the skin and when the skin is that irritated it takes a little time.
In lieu of samples, we would like to offer you instead free postage on the duo of products that Tommy J used. The Pure Tallow Soap and the Pure Tallow Moisturiser. That is a savings of $11 (for those who reside outside Australia you will receive a discount of $11).
Please fill in the form below and a code will be sent straight to your inbox along with a link directly to the products. *Note you will have to confirm your 'subscription' - this is so I can email you (privacy laws etc etc)
We hope you take us up on our offer. Due to the nature of the tallow and the absence of fragrances and other contaminents, your skin will have everything it needs to heal.
Love Your Skin,
Anna & The Paleo Skincare Team.
---
Leave a comment